Jill Abrahamson meets her clients in their most emotional time of need – dealing with estates after a death. Her knowledge, combined with her unique ability to listen well and explain complex tax issues, make her the go-to person for many of SDK's clients.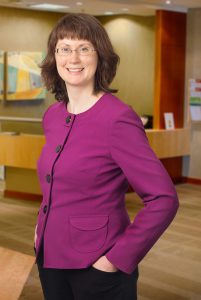 Her clients appreciate her calm demeanor and specific expertise. In fact, she is listed in the Minnesota Women's Press edition titled, "What Women Want," an annual reader survey which asks readers to share their favorite people, places and things. Her clients take their "vexing tax questions to Jill Abrahamson of Schechter Dokken Kanter."  This shoutout only confirms what her colleagues and clients know. See the complete listing here.
In addition to her individual client work, Jill is also a frequent speaker on estate planning at law firms, SDK hosted seminars, association events and on radio programs.
.