A Day in the life of a Dollar

Cyber security, internal controls and efficient systems for nonprofit organizations.
Monday, June 12, 2017 from 3:00 PM to 5:00 PM
Our next seminar is designed for those working in nonprofit organizations and those who serve on nonprofit boards.
Teresa McAlpine and Eva Rasmussen both work with many nonprofits in the twin cities area. They will take a look at a day in the life of a dollar, from when it comes in the door to when it goes out, exploring the risks, safeguards and opportunities for each organization to consider.
Table discussions will also be part of this session, with topics including: the shift from paper to electronic donations; policies that are necessary but difficult to enforce; and teachable moments- learning from the horror stories of other organizations.
Click on the link below to register. Multiple attendees from an organization are encouraged to attend.
About our Speakers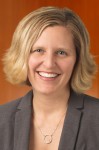 Teresa McAlpine, an audit senior manager, is chair of the non-profit niche and a leader in the gaming group. She frequently gives presentations on financial statements, benchmarks and statistics to her clients. Teresa assesses risk areas of the audits, developing and performing testing procedures on client financial data. In addition, she analyzes internally prepared financial statements in relation to industry, budget and historical performance. Her unique specialty is benefit plan audits for profit and non-profit clients.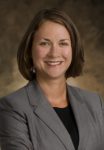 Eva Rasmussen is the SVP of Strategy and Electronic Banking for Northeast Bank, a locally-owned, community bank serving businesses, nonprofits and consumers in the Twin Cities metro area. Her position includes defining the products and services that the bank offers its commercial and nonprofit customers and ensuring that they are accompanied by appropriate security controls and education. Eva has an MBA from the Stanford Graduate School of Business and a BS in Finance and International Business from Georgetown University. Eva previously worked in consulting and the computer security industry.
.