The June 21 Supreme Court decision will change online shopping forever. In South Dakota v. Wayfair, Inc., the court sided with the state, allowing them to collect sales tax from out of state businesses that sell to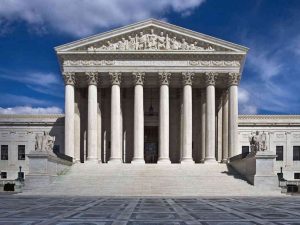 South Dakota residents. No longer does a state need a store in the state or employees in the state to be required to pay sales taxes in that state. All they need now are customers in that state.
This decision overruled the 1992 Supreme Court decision of Quill Corporation v. North Dakota, which required businesses to have a physical presence in states to be required to collect and remit sales taxes there. The Supreme Court essentially determined the 1992 ruling to be antiquated, and thus new interpretation required.  The door is now open for all states to tax online shopping even though the company has no physical presence in a state.
The world has evolved since 1992, and with the huge growth in e-commerce, the decision makes some sense. However, the tax compliance burden this could place on small businesses is extraordinary. How will small businesses be able to comply with the various taxing jurisdictions and guard themselves from potential audits and penalties?
There are many unanswered questions this decision brings up. As states clamor to earn as much revenue as possible from online retailers, will Congress step in to ease the burden on small businesses? Only time will tell.
For more information about the impacts of this decision on your business, feel free to reach out to your SDK team member.
References:
https://www.nytimes.com/2018/06/21/opinion/supreme-court-wayfair-south-dakota-online-shopping.html
https://www.bna.com/high-court-tosses-n73014476702/
https://taxfoundation.org/supreme-court-decides-wayfair-online-sales-tax-case/
South Dakota v. Wayfair, Inc., No. 17-494 (S. Ct. June 21, 2018). https://www.supremecourt.gov/opinions/17pdf/17-494_j4el.pdf