It's time for our on-campus recruiting!
SDK's HR director, Tiffany Hand, along with some SDKer's, will be traveling the midwest to find the next great group of people to join the SDK team.
Are you ready to launch your accounting career with a firm that cares not only about clients but also about its employees? At SDK you'll find we immediately focus on your professional development, ensuring you are set for a challenge the minute you walk in the door. You'll find little hierarchy and lots of first hand exposure.
Here is where you will find us:
2018 Date
Event Type and location
SDKer's in attendance
Wednesday, September 12
4:30 – 6:30 PM
Eau Claire- Public Accounting Student Conference
Tiffany Hand, Samantha Lass
Monday, September 17
10:30 AM-3:30 PM
UMD Meet the Firms
Tiffany Hand, Billy Herdzina
Tuesday, September 18
8:00 AM-12 Noon
Accounting & Auditing Student Conference-Mpls Convention Center
Tiffany Hand, Molly Horsch, Jennifer Stavish, Shelby Graham, Mike Schadeberg
Thursday September 20
8:30 AM-4:00 PM
UMD Interviewing Day
Tiffany Hand, Matt Schreiner
Monday, September 24
3:00-5:00 PM
La Crosse Accounting Career Fair
Pam Brackeen, Michele Jensrud
Tuesday, September 25
8:30 AM-4:00 PM
LaCrosse Interviewing Day-greeter
Pam Brackeen, Michele Jensrud, Samantha Lass
Tuesday, September 25
4:30-6:30 PM
ISU Meet the Firms
Tiffany Hand, Cole Hegstad
Friday September 28
8:15 AM-4:00 PM
ISU Interviewing Day greeter
Wendy Harden, Derek Salwei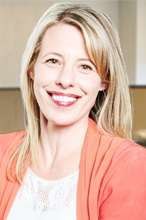 Questions about our college recruiting schedule or how you can find us? Want to send your resume prior to an event? Don't see your school listed but you'd like to talk to us? Email our HR director, Tiffany Hand. She's looking forward to talking with you.
To view our current openings, click here.
SDK CPAs is an EEO/AA employer.