With you as you navigate through the transitions and on to the next level
We become a part of the family — from attending birthday parties and weddings — to supporting the long-term success of your business.
There are essential financial matters you need to understand in order to run an efficient and profitable business. At SDK, we don't just do the work; we help you understand how the numbers come together on the page and what that means for your company.
Knowledge and Understanding
We work with all kinds of closely-held businesses from family businesses that have been operating in a single location for decades to rapidly expanding multi-state ventures. Having come from a national firm and choosing to work locally, the accountants at SDK combine people-oriented values with years of expertise to provide not only the information you need, but a relationship that supports your business into the future.
Some of the many services we offer to help you:
Business Valuations
Estate Planning
Improvement of client accounting systems, procedures and organization
Assistance with hiring internal accounting staff
Controller functions
ERISA planning
Tax and payroll filings
Compensation, bonus planning
Unmatched Experience and Service
Because we are a mid-size firm, team members have the privilege of working with many different types and sizes of companies. Our broad experience brings more insight to the table in order to solve a challenge or make necessary adjustments in your business as quickly and efficiently as possible. Nothing is textbook at SDK; we service your business and its unique needs in a way that brings the most benefit to you and your company each and every time.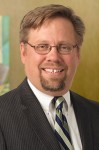 Contact John Lawson to talk about how we work alongside our family-owned businesses.