Over two decades as a trusted advisor for tribal communities.
Our long history of working effectively with tribal communities has given us the depth of knowledge needed to work in the gaming industry. We understand the complex regulations and laws of the federal, state and tribal governments and the impact they have on the tribal community. We've come to know the culture and the decision-making process and work with our tribal communities within that scope to keep a balanced perspective.
Progressive Thinking
Our firm introduced the idea of establishing trust funds for tribal youth; now it is a common practice among tribes everywhere. It is that kind of forward thinking that has been the hallmark of the work we do for the tribal communities.
Unequaled Knowledge
Whether assisting with Casino management, tribal economic development or regulating gaming facilities, we consider the unique needs, history and challenges of each community. We are also well versed in the Indian Gaming Regulatory Act (IGRA) and its related regulations, and thus familiar with the National Indian Gaming Commission.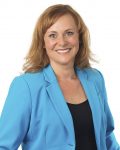 Wendy Harden heads our gaming practice. Reach out to her to hear how our industry-specific expertise is helping our clients.
Some of the services we offer are:
Casino

Tribal Government

Other Services

Audits of financial statements

Casino

Yellow book (government audit standards)
Employee benefit plans

Agreed-upon procedures

Testing of Minimum Internal Control
Standards (MICS)
Outsourced internal audit services
External Title 31 compliance
Construction audits

Audits of financial statements – 

Government-wide  

Single audit (A-133)

Yellow book (government audit standards)

HUD

Housing Authority

Single audit (A-133)

Yellow book (government audit standards)
HUD

Enterprise funds
Component units
Employee benefit plans
Agreed-upon procedures

Review internal compliance
(e.g. Education/Welfare funds)

Due diligence 

Risk assessment for Title 31 Compliance

Hiring assistance for key employees

Fraud investigation

Litigation support

Interim CFO outsourcing

Trustee Services

  

Prepare audit support workpapers

Accounting assistance