Rules and regulations, guidance and support
As a manufacturer, you have your eye on the many challenges that come with your industry. The professionals at SDK have been there before and stand ready to offer ideas for increased efficiencies, keep you up to date on new rules and regulations, and serve as a sounding board as you grow your business.
Our manufacturing companies services include the following areas:
Audit and Assurance
Tax Compliance and Planning, R&D Studies
Financial Reporting and New Accounting Standards Implementation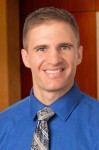 Contact Brandon Reinschmidt today for more information on our manufacturing industry expertise.
Business Health Check-Up
How's my business doing?
Do you ask yourself that question and wonder where the answer lies? At SDK, we can answer that question for you. With access to the largest database of real-time, private company financial data, we can compare your business to industry data and offer you valuable insights to improve your company's performance.
For a small investment, you'll receive the following:
• An analysis of your company's financial metrics compared to industry peers, using real-time data from private companies
• An easy to understand report with graphics, identifying your company's strengths and weaknesses
• An understanding of what drives your company's value
• A 2 hour meeting with SDK professionals, offering expert insight to your results
Reach out to Brandon to get started.