Invested in your mission

Nonprofits choose SDK because of the breadth of our expertise but also the depth of our compassion for our communities. Our full range of nonprofit services begin with audits and tax preparation but also include budgeting, forecasting, financial controls, and accounting software implementation.
At SDK, we value the work that nonprofits give the world, and that inspiration underlies the excellent service we deliver. Loyalty to our clients has built our reputation over the years and given us the valuable experience we have in the nonprofit sector.
"People who serve on the boards have a personal relationship to the mission. My role is to educate people so they understand what their financial situation is; only then can they take the emotion out of it and make well-informed decisions instead of emotional decisions." – Charles Selcer, Shareholder
Advising for accountability
You're accountable to others. Having the proper information and documentation is essential to being credible to your donors. At SDK we can conduct audits and prepare tax returns that support and increase your credibility with the public.  In addition, other services we can provide are:
Financial Statement preparation
Audit services
Budgeting and forecasting
Cash flow and cash management
Bookkeeping and financial controls
Accounting software training and implementation
Strategic planning and organizational consulting
While you are focused on your mission, we are focused on the financial health of your organization.
Continued Communication
Because we believe in the work you're doing, we take the time to learn about your organization and the goals you are working toward. At SDK, we often sit in on the board meetings, are a part of the discussions, offer our insight into different situations and work to fully understand what the organization's goals are. We can then better educate you on how best to use your resources to advance your organization's goals and work towards a secure financial future for years to come.
Our nonprofit team provides informational seminars specifically for our nonprofit clients. The 2020 seminar is tentatively scheduled for November. Check our events page to see all our upcoming events, or email Beth Johnson to join our nonprofit mailing list.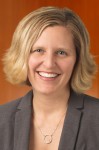 We'd love to tell you more – send Teresa McAlpine an email, and start a  discussion about our passion for nonprofits.