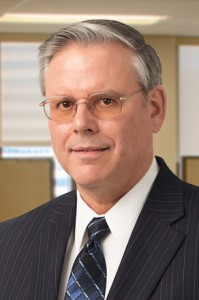 Tax Senior Advisor
ewille@sdkcpa.com
612.332.9314


Professional Experience
Eric Wille, a long-time shareholder with the firm who is now a senior advisor, has over 30 years of experience in accounting, auditing and tax services. He is a proactive consultant who has advised clients in many business and tax situations. His planning experience includes professional sports franchises, sports facility enterprises, corporate mergers and acquisitions, recapitalizations, asset additions and disposals, LIFO inventory conversions, partnership structuring, leasing transactions, all facets of real estate transactions and personal income and estate tax planning.
On numerous occasions, Mr. Wille has represented his clients in tax examinations conducted by various federal and state taxing authorities. He is also a frequent speaker to various professional organizations and other groups on topics related to federal and state taxation.
Click here to download my v-card.
Professional Certifications
Certified Public Accountant
Education
University of Minnesota, B.S. in Accounting
Bentley College, Master of Science in Taxation
Professional Organizations
AICPA
MNCPA
Allinial Global – Accounting Firm Association, Chair tax committee
Community Involvement
Twin Cities CPA Tax Roundtable, Former Chairman
When I'm not working…
I like to keep current with world events.