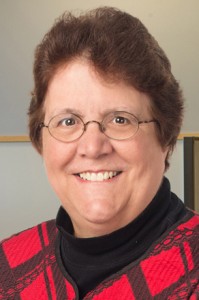 Accounting Services Senior Advisor
sbudin@sdkcpa.com
612.332.9324


Professional Experience
With over twenty years of experience in public accounting, Sandy Budin has developed extensive experience providing various accounting and tax services for closely-held businesses. Sandy works with a variety of businesses, primarily restaurants, wholesale distribution, personal services organizations and construction. Sandy is also a frequent speaker on the topics of identity theft and record retention.
Professional Certifications
Certified Public Accountant
Construction Industry Technician (CIT)
Education
Minnesota State University Mankato, Accounting and Finance
Professional Organizations
AICPA
MNCPA, Member of General Industries Review Task Force, Past Chair, Member of Construction Conference Planning Task Force
Community Involvement
American Women's Society of Certified Public Accountants, Minnesota Affiliate, Past President, Past Treasurer
Association of Women Contractors
TwinWest Chamber of Commerce
When I'm not working…
I like to travel, read historical events and biographies and follow the Twins (even in the tough years).